The Rising Autonomy program serves young women attending a vocational training school, college or university by covering higher education fees and living expenses.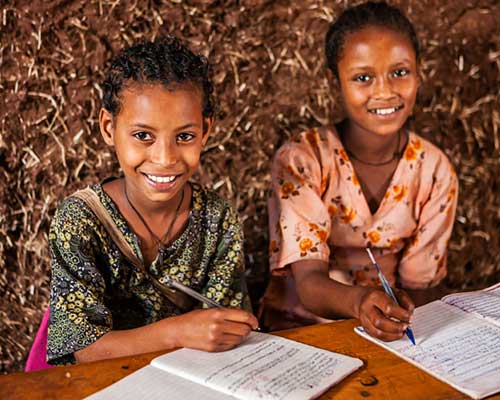 These young women are from the poorest 10% of the population in Ethiopia.  They aren't just first generation students, they are the first in their families to graduate from high school, the first to be able to read and write and understand science and math. They are the first to have the opportunity to achieve their dreams. At the same time, these young women are less likely to succeed than their working class peers. They face larger obstacles and have fewer coping skills.
We provide a Conditional Cash Transfer (CCT) of $60 per month to each young woman in the program. This money, deposited directly into their own bank accounts, enables them to remain in school full-time by paying for school fees and materials, food staples, living essentials and rent. With the guidance of program mentors, these young women learn financial literacy, a critical component in breaking the cycle of poverty.
Beyond access to higher education, housing, food security, and financial literacy, Rising Autonomy provides a crucial support network, building healthy relationships with mentors and the Enhance Worldwide team.